About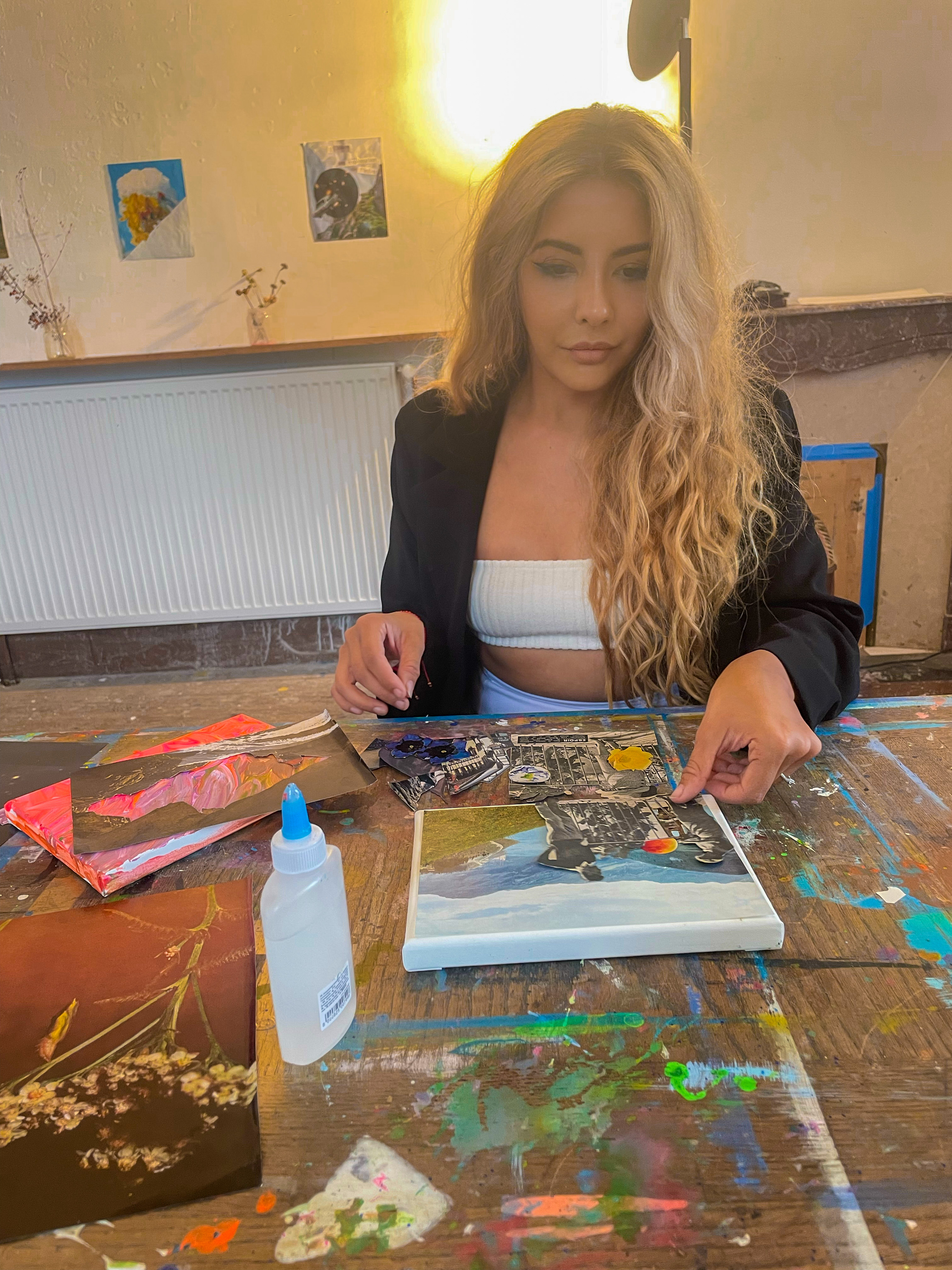 Biography
Elise Morán is a contemporary collage artist, writer, and designer. Her creative journey began with a BFA in Creative Writing and Liberal Arts from Antioch University in 2022, providing her with a unique lens through which she approaches her artwork.
With a background steeped in advertising and design, Elise's art seamlessly blends figurative imagery with elements drawn from vintage advertising, art, and space imagery. Her work is a vibrant tapestry that explores diverse themes.
Elise's artistic prowess has been showcased in numerous group exhibitions and publications spanning Los Angeles, Houston, and Maryland. A pivotal moment in her career came during the Conception Arts Group Exhibition in 2018 when she earned a prestigious residency scholarship for the Chateau Orquevaux: Artist Residency France in 2022, held in the picturesque Orquevaux, France.
Currently residing and creating in the dynamic city of Los Angeles, California, Elise Morán continues to craft collages that provoke reflection and resonate with a vibrant energy.
Resume